Fifteen-deity Nila Vajravidarana - a form of Vajrapani
See it in the Museum
Emporium
Orientation 2
Wall object 3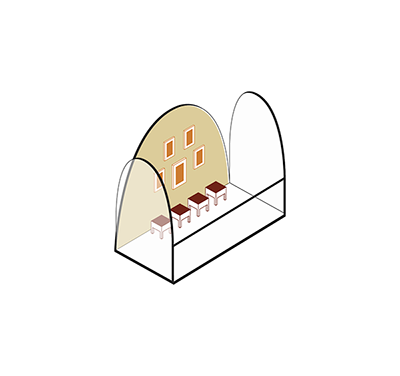 ABP 040
Code: ABP 040
Country: Tibet (north-east)
Style:
Date: 1200 - 1250
Dimensions in cm WxHxD: 51 x 64
Materials: Glue distemper on cotton
Fifteen-deity Nila-Vajravidarana - a form of Vajrapani

Vajrapani, the lightning bearer, embodies the strength and power of the Buddhas and thus completes, together with Avalokiteshvara (compassion) and with Manjushri (wisdom), the trilogy of the awakening qualities. The Bodhisattva appears here in his rarely seen wrathful form: Nila Vajravidarana. Potbellied and blue-skinned with a wrathful expression, clad in a tiger skin, he stands in the warrior stance. His right hand raises the vajra and in his left hand he holds the bell. His secondary manifestations appear in the blaze of fire surrounding him.

This Thangka was allegedly discovered in one of the caves located in the cliffs of the Yellow River in North-Eastern Tibet (Qinghai) and thus belong to the Kokonor Tibetan culture. Stylistically, this painting shows an influence of the later Pala tradition, similar to many paintings discovered at Khara-Khoto of the Xia kingdom.