Six-armed form of Mahakala with his entourage
See it in the Museum
Emporium
Orientation 2
Wall object 4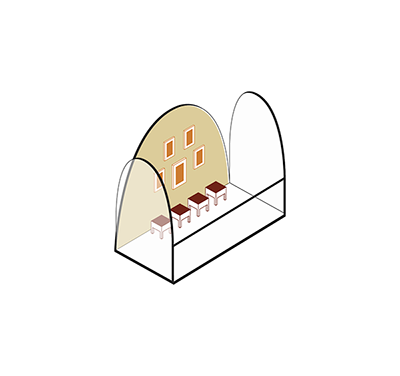 ABP 017
Code: ABP 017
Country: Tibet (west)
Style:
Date: 1400 - 1500
Dimensions in cm WxHxD: 81.4 x 91.5
Materials: Glue distemper on cotton
Six-armed form of Mahakala with his entourage 

The tree-eyed, six-armed Mahakala with a fierce expression is trampling upon a pair of Ganeshas placed upon the lotus pedestal. He holds the skull garland (mundamala) in the upper right hand, and in the upper left the ceremonial staff (khatvanga) crowned by a trident (trishula). With the two principal hands he holds the ritual chopping knife (karttrka) and the skull-cup (kapala). With the lower right hand he holds the double drum (damaru) and in the lower left the noose (pasha). Collected by Walter Norman Koelz in 1933.