Kapaladhara Hevajra embracing Nairatmya
See it in the Museum
Emporium
Orientation 2
Furniture 6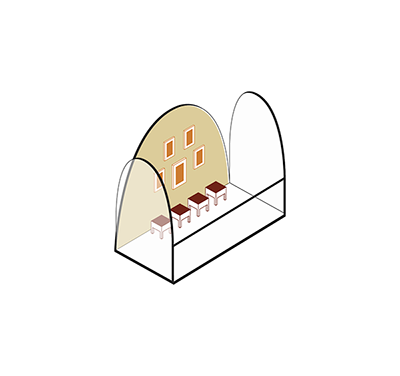 ABS 179
Code: ABS 179
Country: Tibet
Style:
Date: 1550 - 1650
Dimensions in cm WxHxD: 12.1 x 15.3 x 7.5
Materials: Gilt copper
Kapaladhara Hevajra embracing Nairatmya 

Yi dam Hevajra with eight faces and four legs, known as Kapaladhara Hevajra is joined as a pair (yuganaddha) with his consort Nairatmya. In his eight right hands Hevajra holds skull-cups (kapala) containing small effigies of various animals. In his eight left hands he holds skull-cups containing small effigies of various deities: Prthivi (earth), Varuna (water), Vayu (air), Tejas (fire), Candra (moon), Aditya or Arka (sun), Yama or Antaka (death), and Dhanada (wealth).