Vijaya Stupa
See it in the Museum
Emporium
Orientation 2
Furniture 4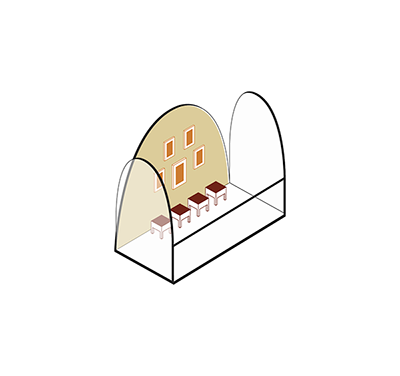 ABR 066
Code: ABR 066
Country: China
Style: Ming Dynasty - Yongle Period
Date: 1400 - 1500
Dimensions in cm WxHxD: 14.4 x 26.5 x 14.4
Materials: Gilt copper
Vijaya Stupa 

Model of the original Vijaya Stupa (the stupa of victory) at Vaishali in today's northeastern India. The shape of the Vijaya Stupa is usually described as being circular and three-stepped. The stupa commemorates the following event: 

Once, a monkey observed that an elephant brought fruit and water to the Buddha. The monkey too wanted to offer a gift to this man that the animals recognized as a great spiritual being. So, from the crown of a tall tree, the monkey procured a honeycomb free of honeybees. But then he realized that Buddha would not eat the honey since it contained fly's larvae which would die if the Buddha ate the honey. So, the monkey carefully and painstakingly removed all the larvae and offered it again to Lord Buddha. This time, he gladly accepted the honey and ate it. The monkey could not contain his joy and began to dance and leap wildly in great height from branch to branch, which sadly caused him to fall to is death. However, Lord Buddha predicted that the monkey's soul would soon seek rebirth in the Trayastrimsha heaven.

This touching story is the reason why Vaishali is counted amongst the "eight great places" (astamahasthana)where the most important events in the Buddha's life took place.