Mahaparinirvana Stupa in memory of Shakyamuni's death at Kushinagara
See it in the Museum
Emporium
Orientation 2
Furniture 5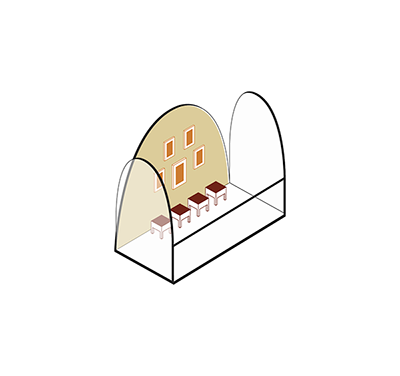 ABR 006
Code: ABR 006
Country: Tibet (central)
Style:
Date: 1150 - 1350
Dimensions in cm WxHxD: 17.5 x 33.5 x 18
Materials: Brass
Mahaparinirvana Stupa in memory of Shakyamuni's mahaparinirvana (death) at Kushinagara (N. India)

The mortal remains of eminent teachers - such as the Dalai Lamas and Panchen Lamas - were traditionally entombed inside large stupa-shaped receptacles. Most famous among the early bKa' gdams mchod rten (Tib.: kadam chöden, Skt.: Mahaparinirvana Stupa) are those at sNye thang (Nyetang). They were spared during the "cultural revolution" and are thought to contain relics of Mahasiddha Naropa (956-1040), and the begging bowl of Atisha (982-1054), who died there.