Jonathan – tome 17 – La Piste de Yéshé – Planche 42
See it in the Museum
Emporium
Orientation 1
Wall object 3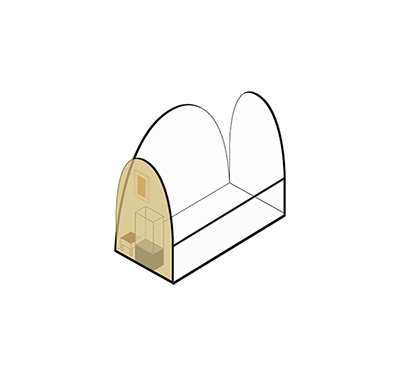 ABE 045
Code: ABE 045
Country: Switzerland
Style:
Date: 2021
Dimensions in cm WxHxD: Unknown
Materials: Reproduction couleur
As the previous image, this plate supposedly drawn from Jonathan's travel diary, represents a Shaiva yogin, adept of Shiva, the Hindu god of destruction and creation of the universe. Atop his long hair, the Om syllable appears before the crown chakra. The forehead, throat, and heart chakras are also represented. Chakras – "wheel" in Sanskrit – are the main centers of subtle energies activated during the yoga practice. There are seven chakras distributed along a luminous column, from the basis of the spine to the summit of the head. Each chakra is associated to a color, a pair of deities, an element, a sound, a sense organ, a particular function of the consciousness, etc. 

To the left of the reception desk of the museum is a painting on rice paper representing the chakra system (ABP 014).

The grinning skull has an equivalent in the showcase to the right of this picture. Their stands the Chitipati couple, lords of the charnel grounds, represented as dancing skeletons. There are also three kapala, ritual cups made of human skull, an artefact often seen held by wrathful deities, filled with swirling blood.