Buddhist sorcerer's magical horn
See it in the Museum
Emporium
Orientation 1
Display 1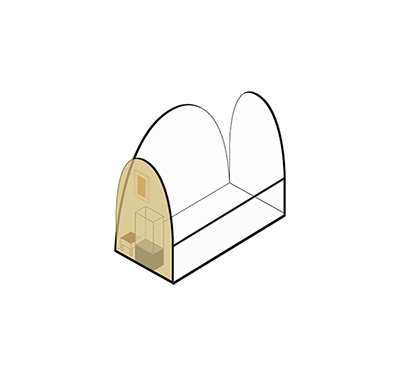 ABR 070
Code: ABR 070
Country: Tibet
Style:
Date: 1500 - 1800
Dimensions in cm WxHxD: 3.2 x 14.5
Materials: Horn of unidentified animal, decorated
Carved horn of an unidentified animal

This object was used during rituals of subjugation of negative forces. For this purpose, it was filled with various substances, and then carefully sealed. These ritual objects are often made of a hollow horn from a yak or bull. The patina of this example bear testimony of its handling over many years. The point is formed by a mythical creature (makara). Other symbols include a horned Garuda, four snakes, a frog and the "eight auspicious objects" (ashthamangala). 
These comprise:
1      The endless knot (shrivatsa)
2      The lotus flower (padma)
3      The banner of victory (dhvaja)
4      The wheel of the law (dharmachakra)
5      The treasure vase (bhumpa or kalasha)
6      The pair of golden fish (gauramatsya)
7      The parasol of honour (chatraratna)
8      The dextrorotatory conch shell (shankha)

These symbols are interpreted in many different ways in Hindu, Jaina and Buddhist traditions.