Damaru or "double drum"
See it in the Museum
Emporium
Orientation 1
Display 1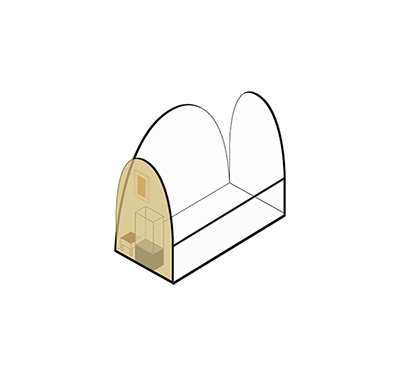 ABR 034
Code: ABR 034
Country: Tibet
Style:
Date: 1800 - 1900
Dimensions in cm WxHxD: 8.5 x 9.5 x 6.5
Materials: Silver
Damaru or "double drum" 

The damaru or "double drum" is a small drum shaped like an hourglass. Such double drums are employed in religious rituals in Tibet and Mongolia, and in all areas where Tibetan forms of Buddhism are practiced. The drum is held by its waist and twisted back and forth causing the pellets to strike in a rhythmic pattern. "Double drums" are most prominently used by the female practitioners of the Chö (cutting through)-tradition originating from India that is practiced in all orders of Tibetan Buddhism. Its goal is to sever the attachment to the ego. The practitioner visualizes his or her own dismembered body as an offering to various demons that symbolize the practicioner's inner obstacles to be overcome. The sound of the damaru is conceived to invite the protective deities of the Buddhist teachings.