Initiation cards "Tsa ka li"
See it in the Museum
Emporium
Orientation 1
Display 1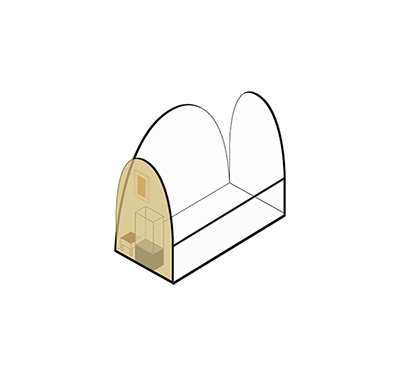 ABM 001
Code: ABM 001
Country: Tibet
Style:
Date: 1150 - 1250
Dimensions in cm WxHxD: 17.5 x 20.5
Materials: Distemper on paper
Initiation cards known as "Tsa ka li" («tsakli») of the Tibetan rNying ma («nyingma») tradition 

According to the inscriptions these initiation card were made according to the teachings of Nyang ral Nyi ma 'od zer («nyangrel nyima özer») (1124?-1192?), a famous gter ston («tertön») or discoverers of hidden gTer ma («terma»). 

Compare: Bazin, Nathalie (ed.). Rituels tibétains: Visions secrètes du Ve Dalaï Lama, (Paris: Réunion des Musées Nationaux, 2002), p. 133, no. 82.