Portrait of an unidentified Indian or Tibetan teacher
See it in the Museum
Chapel
Orientation 3
Display 5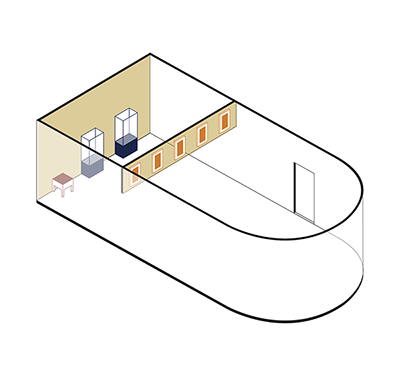 ABS 246
Code: ABS 246
Country: Tibet
Style:
Date: 1300 - 1400
Dimensions in cm WxHxD: 10.2 x 13.9 x 5.6
Materials: Green coloured stone
Not identified by an inscription, this portrait statues represents an anonymous Buddhist teacher. The style of the pedestal is a clear indication that this monk portrait is influenced by the North-Eastern Indian Pala tradition. The decoration of the pedestal is very similar with the early types of Tibetan paintings dating from the 12th and 13th centuries.