Portrait image of an unidentified young Tibetan monk
See it in the Museum
Chapel
Orientation 3
Display 5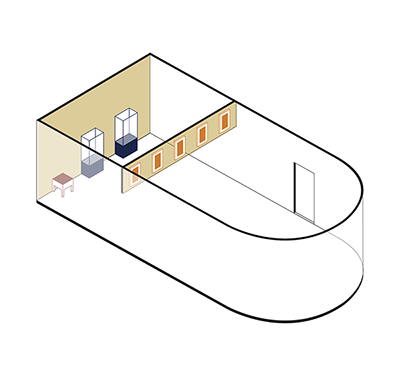 ABS 168
Code: ABS 168
Country: Tibet
Style:
Date: 1300 - 1400
Dimensions in cm WxHxD: 8.2 x 10.5 x 6.1
Materials: Dark grey stone
Portrait image of an unidentified young Tibetan monk 

The unidentified youthful monk is seated in the diamond attitude on a particular lotus pedestal. With both hands, he holds a rosary (akshamala). He is clad with monastic garments and wears a cap of the Sakya tradition. It is not known whether this portrait statue was made during the lifetime of the monk or if the monk died young.