Pouch
See it in the Museum
Chapel
Orientation 3
Display 5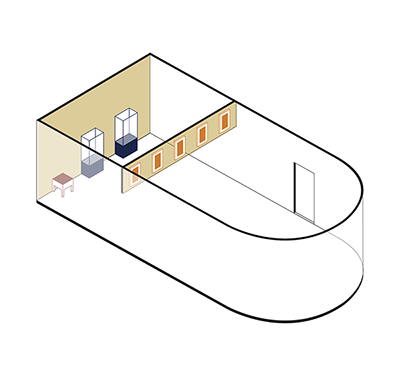 ABR 076
Code: ABR 076
Country: Tibet
Style:
Date: 1600 - 1800
Dimensions in cm WxHxD: 12.5 x 33
Materials: Silver inlaid with precious stones
Pouch

This small leather pouch was part of the traditional Tibetan costume. Attached to the belt with the leather strap, it was worn in front or on the left side of the body. Decorated with copper and silver, it is decorated with plant ornaments, among them a flower with a coral in the center. On the back, the central motif is a phoenix. This female symbol is borrowed from Chinese culture. This type of ceremonial object was used as a purse, and is not to be confused with the lighters, which are similar in shape but have a metal blade on the lower edge in order to produce sparks.