Dance mask used during Kalachakra initiations
See it in the Museum
Chapel
Orientation 3
Display 5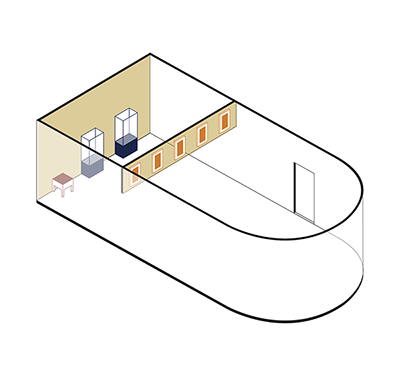 ABR 041
Code: ABR 041
Country: Tibet
Style:
Date: 1700 - 1800
Dimensions in cm WxHxD: 23 x 22
Materials: Gilt copper
Dance mask used during Kalachakra initiations 

This ornate mask with a fierce expression was used by Tibetan monks for dances during Kalachakrainitiations. It bears the Third Eye, flaming eyebrows, moustache, and beard. 

The Kalachakra Tantra, developed in the 11th or 12th century, represents the last stage of esoteric Buddhism in Northeast India, which later succumbed to the Islamic invasions.