Prayer wheel
See it in the Museum
Chapel
Orientation 3
Display 5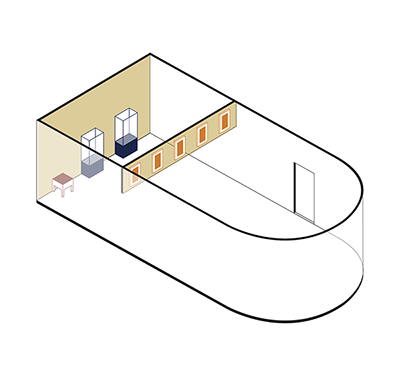 ABR 025
Code: ABR 025
Country: Tibet
Style:
Date: 1700 - 1800
Dimensions in cm WxHxD: 9.3 x 14.5 x 9.3
Materials: Copper and silver
Prayer wheel 

Prayer wheels are not only used by monks and nuns but are also especially popular with Buddhist lay practitioners. The clockwise spinning of such wheels is believed to bring many meritorious rewards by distributing the mantras they contain throughout the universe. The perimeters of large Stupa monuments are often lined with large prayer wheels made of copper. These are constantly kept in motion by countless worshipers while they circle around the monuments reciting prayers. Many practitioners also use handheld prayer wheels such as the one exhibited here.