Ritual knives
See it in the Museum
Chapel
Orientation 3
Display 5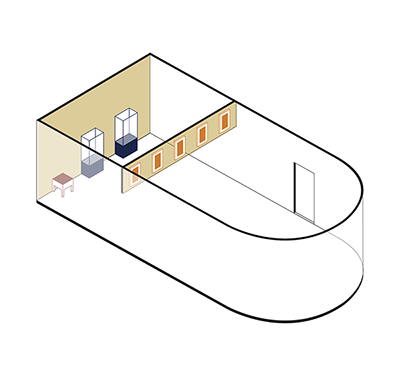 ABR 014
Code: ABR 014
Country: Tibet
Style:
Date: 1400 - 1500
Dimensions in cm WxHxD: 1.3 x 20.3
Materials: Gilt iron
Knives for the modelling of "torma" offerings
 
"Torma" are conical votive objects of various sizes offered during tantric rituals. Mostly made out of butter and flour, they can include other ingredients such as egg, milk and sugar, and are dyed in various colours. They form part of the offerings placed upon shrines in front of sacred images, and are sometimes subsequently consumed by practitioners. This kind of ritual is Vedic in origin and pre-dates Tibetan Buddhism.