Buddha foot print
See it in the Museum
Chapel
Orientation 1
Wall object 5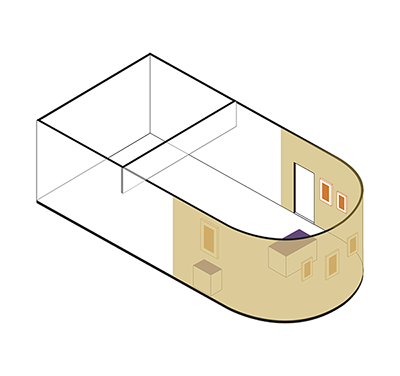 ABP 053
Code: ABP 053
Country: Tibet
Style:
Date: 1100 - 1200
Dimensions in cm WxHxD: 48.5 x 52
Materials: Pigments on silk
Holy footprints of the Buddha Shakyamuni
 
This rare iconography refers to the practice of worshipping the footprints of holy individuals. In the beginning of Buddhism, Buddha was not represented as a person. Under the rule of Ashoka (from 272 to 231 before our time) the symbolic representation of Buddhist concepts began, initially with the erection of pillars in the Indo-Persian style, and with the representation of the teachings in the form of an eight-spoke wheel. At the end of the 3rd century B.C.E., representations of the footprints of Buddha appeared. The first portraits of the historical Buddha as a person appeared in the 1st century B.C.E., first in the form of reliefs, which decorated stupas, and later in the form of statues.