Le Bouddha d'Azur – Planche originale 31
See it in the Museum
Chapel
Orientation 1
Wall object 25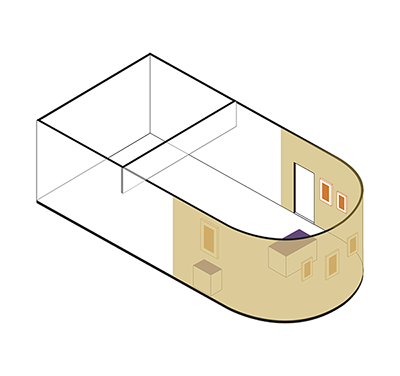 ABE 014
Code: ABE 014
Country: Switzerland
Style:
Date: 2005
Dimensions in cm WxHxD: Unknown
Materials: Encre de Chine sur papier
In Tibetan, a master is called "lama", corresponding to the Sanskrit "guru".

This figure is the very heart of tantric Buddhism and therefore of Tibetan Buddhism. The master is a religious character and can be monastic (monk, nun) or a layperson (practitioner of the mantras, householder or wandering yogin). He represents the Buddha, Dharma and Sangha, the Three Gems of Buddhism. The master is the custodian of the transmission lineage and, as such, is responsible for the empowerments, the guidance of the disciples, and he is the source of benedictions.