Jonathan – tome 17 – La Piste de Yéshé – Planche originale 46
See it in the Museum
Chapel
Orientation 1
Wall object 24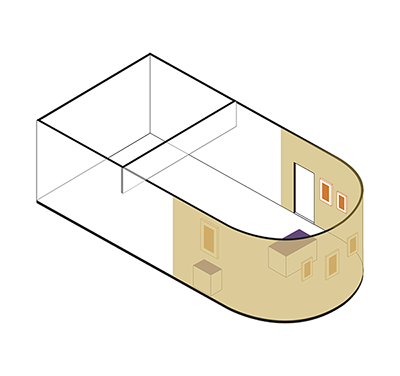 ABE 013
Code: ABE 013
Country: Switzerland
Style:
Date: 2021
Dimensions in cm WxHxD: Unknown
Materials: Encre de Chine sur papier
In Tibet are two kinds of Buddhist religious buildings.
The first category are the monasteries and nunneries where the monks and nuns live.
The second category gathers the temples and sanctuaries.
Often, these two types of buildings are located next to another or not so far away.

Some monasteries house tens of monks while other can contain thousands. In general, each monastery is related to one of the schools of Tibetan Buddhism (Nyingma, Sakya, Kagyü or Geluk). The architecture of the monasteries is perfectly adapted to the steep landscape of Tibet.