Portrait of an unidentified great teacher
See it in the Museum
Chapel
Orientation 1
Plinth 3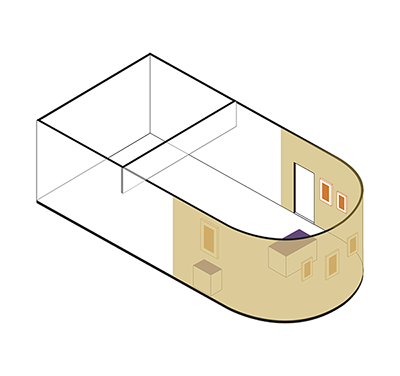 ABS 185
Code: ABS 185
Country: Tibet
Style:
Date: 1450 - 1550
Dimensions in cm WxHxD: 86 x 95 x 65
Materials: Assembled from several embossed sheets copper
Portrait of an unidentified great teacher - the size of the statue reflecting the high esteem 

This large statue represents an Unidentified elderly teacher with distinct individual features, which indicate that this work is a real portrait of a master who had reached at least an age of seventy years or more. Could it be that this statue is a nga dra ma, "it looks like me", made during the subject's lifetime or shortly after his death? 
Bibliography: von Schroeder, Ulrich. Buddhist Sculptures of the Alain Bordier Foundation. (Visual Dharma Publications, 2010); pp. 38-39; plate 16A.