Buddha Shakyamuni commemorating the defeat of Mara
See it in the Museum
Chapel
Orientation 1
Plinth 1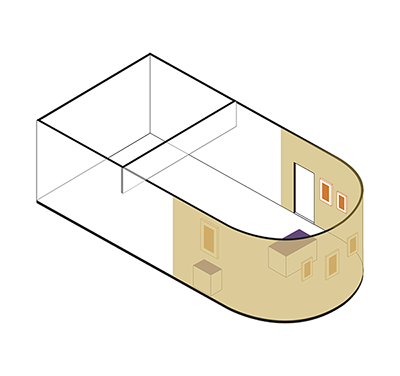 ABS 009
Code: ABS 009
Country: Tibet (central)
Style:
Date: 1250 - 1350
Dimensions in cm WxHxD: 44.3 x 57.2 x 26.3
Materials: Gilt copper
Buddha Shakyamuni commemorating the defeat of Mara

The Buddha is seated in the diamond attitude (vajraparya kasana). He rests the left hand in the lap and extends the right hand in the gesture of touching the earth (bhumisparsa-mudra). The monastic garment is rendered without folds and covers only the left shoulder. Tibetan statues of Buddha have less often both shoulders covered by the monk garment. This image represents the historical Buddha Shakyamuni and commemorates the defeat of Mara (maravijaya)at Bodhgaya.