Jonathan – tome 17 – La Piste de Yéshé – Planche 22 / vignettes 2, 3, 4, 5
See it in the Museum
Aisle
Orientation 1
Wall object 2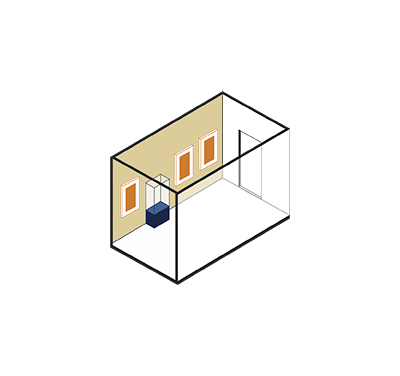 ABE 010
Code: ABE 010
Country: Switzerland
Style:
Date: 2021
Dimensions in cm WxHxD: Unknown
Materials: Reproduction couleur
Thangkas are frequently the work of lay artists or craft workers belonging to painter dynasties, more rarely by monks. Thes artists painting deities must have received the proper empowerments and ritual transmissions. The same is with the mandalas.

As explained earlier, within the context of ritual practice (sadhana), the mandala appears as a pure manifestation of the universe, and the heavenly abode of the deity. The practitioner identifies himself with the central deity and perceives the outer world as the display of wisdom, under the form of a palace made of precious stones, sometimes terrifying in the case of a wrathful environment. Each element of his consciousness manifests as a member of the deity's entourage (bodhisattvas, offering goddesses, protectors, and so on), as an ornament or any other part of the mandala.
 
Next to the reproduction, one can admire a beautiful and refined mandala of the Pancharaksha, the five protective deities, personifications of magical formulas or dharani (ABP 001).