Avalokiteshvara Sahasrabhuja
See it in the Museum
Aisle
Orientation 1
Wall object 2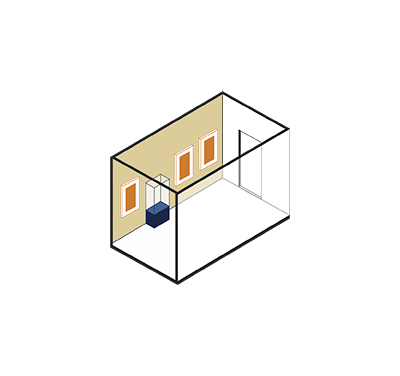 ABP 004
Code: ABP 004
Country: Tibet
Style:
Date: 1300 - 1400
Dimensions in cm WxHxD: 47.5 x 58
Materials: Gouache on cotton
Avalokiteshvara "Sahasrabhuja" 

(Tib. Phyag stop span song span ras gzigs)

The centre iconography of this Tibetan painting depicts the thousand-armed form of Avalokiteshvara. He is surrounded by numerous representations of monks and various peaceful and wrathful deities of the Buddhist pantheon.