Unidentified Tibetan teacher of the 'Brug pa bKa' brgyud ("drugpa kagyŸü") tradition
See it in the Museum
Aisle
Orientation 1
Display 1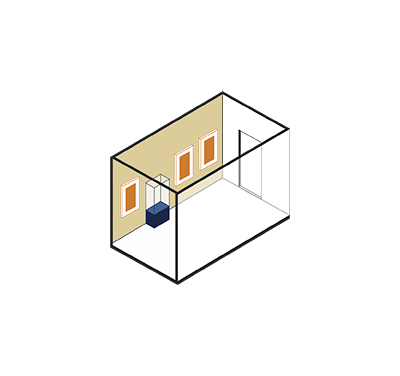 ABS 008
Code: ABS 008
Country: Tibet (central)
Style:
Date: 1350 - 1450
Dimensions in cm WxHxD: 14 x 23.2 x 11.9
Materials: Brass
Unidentified Tibetan teacher of the 'Brug pa bKa' brgyud («drugpa kagyü») tradition 

The Unidentified Tibetan monk is seated in the diamond attitude (vajraparya k- asana). He has the right hand lifted in the gesture of argumentation (vitarka-mudra) and holds in the left hand resting on the lap the long life vase (kalasa). He is clad in an array of monastic garments decorated with geometric patterns and wears a cap of the Karma bKa' brgyud («karma kagyü») order.