Ushnishavijava - Ushnisha, the "Victorious Lady"
See it in the Museum
India and Nepal
Orientation 3
Display 3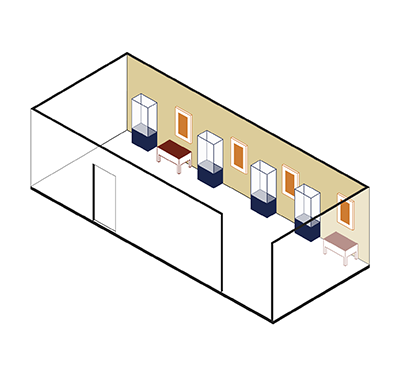 ABS 170
Code: ABS 170
Country: India (north-east)
Style: Late Pala Style
Date: 1050 - 1150
Dimensions in cm WxHxD: 5.3 x 7.3 x 2.4
Materials: Yellowish-beige stone
Ushnishavijaya - Ushnisha, the "Victorious Lady" 

The four-faced and eight-armed goddess resembles in many aspects the Buddhist goddess Ushnishavijaya as described in the iconographic compendium Sadhanamala (SM 191, 211-212). The principal difference is the presence of four heads instead of three. Images of Ushnishavijaya are rare in Indian art, but the ritual of this goddess was popular in Tibetan Buddhism. This sculpture is the work of an Indian artist from North-Eastern India and possibly made for a Tibetan Buddhist monk.