Shyama-Tara - the "Green Tara"
See it in the Museum
India and Nepal
Orientation 3
Display 2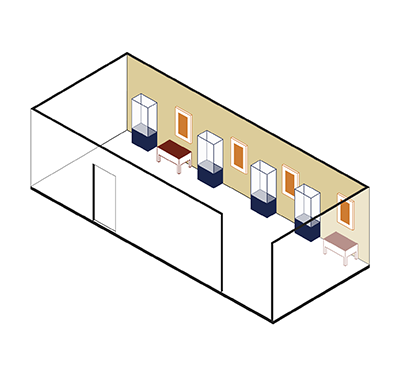 ABS 125
Code: ABS 125
Country: India (north-west)
Style: Kashmir Region
Date: 1000 - 1100
Dimensions in cm WxHxD: 5.9 x 14.4 x 3.2
Materials: Brass
Buddhist goddess Shyama-Tara - the "Green Tara" in the attitude of ease, yet ready to get up and help.

The goddess holds the right hand in the giving gesture of charity (varada-mudra). This Tara statue was probably made by a Kashmiri craftsman working for patrons of the sPu rangs-Gu ge kingdom in Western Tibet. Note the small effigy of the male donor - presumably a Tibetan - kneeling beside the pedestal.