Virudhaka, one of the 4 lokapala (Guardians of the Directions)
See it in the Museum
Reception desk
Orientation 2
Wall object 6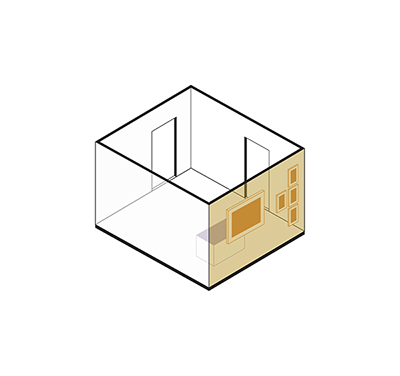 ABR 091
Code: ABR 091
Country: Tibet
Style:
Date: 1500 - 1600
Dimensions in cm WxHxD: 34 x 48
Materials: Gilt copper repoussŽé
Virudhaka

Virudhaka, whose name signifies "Noble Man", bears a fear inspiring expression. The colour attributed to him is blue. 
He is one of the four lokapalas, the "Guardians of the Four Directions", or also called the "Guardians of the World". (Vaishravana watches over the north, Dhritarashtra guards the east, Virudhaka the south and Virupaksha the west). They are also called "the four great kings" (chatur maharaja). They are the "protectors of the world", the "heavenly kings who guard the directions", and also the four "protectors of the Dharma". 
Virudhaka, the guardian of the south, unsheathes his sword and rules over the world of the khumbhandas (a kind of giants). Instead of the helmet worn by the other kings, his head is covered with the remains of a makara (a mythological aquatic animal with elephant trunk, crocodile teeth and fish tail). 
 
The group of four lokapalas catch the eye of every visitor to a Tibetan temple. They are always painted on the outside of the sanctuary, often on the walls to either side of the main gate. Quite terrifying in their martial appearance, they strictly guard the entrance to the holy place.