Elephant goad (ankus) with vajra
See it in the Museum
Emporium
Orientation 1
Display 1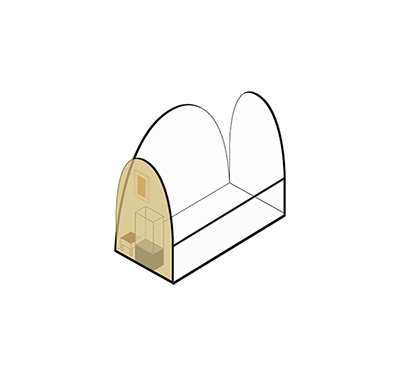 ABR 074
Code: ABR 074
Country: Tibet
Style:
Date: 1600 - 1800
Dimensions in cm WxHxD: Unknown
Materials: Brass and iron
Elephant goad (ankus) with vajra - hook used by mahout to handle elephant

(Tib. Dorjey chagkyu)

Fine and elegant iron Vajra goad hook (ankusa) with gold and silver overlay. The elegant ans slender handle of slightly tapering form is decorated with engraved scroll motif and ending at the bottom with a 4-prong half vajra. 
The upper part consist of an impressive makara head with exposed fangs, two further 4-prong half vajras and a curved blade / hook. Partialy some corrosion and wear, otherwise in good conditions. Mounted.

This rare goad hook is an important implement in the rituals of domination, fascination and in the gaining of power wielded by the Buddha deities designed to transmute lust and attachment into generosity and solidarity, such as the Buddha goddess Vajrayogini.