Buddhist sorcerer's magical horn
See it in the Museum
Emporium
Orientation 1
Display 1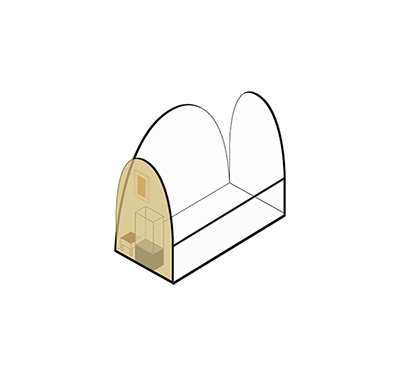 ABR 070
Code: ABR 070
Country: Tibet
Style:
Date: 1500 - 1800
Dimensions in cm WxHxD: 3.2 x 14.5
Materials: Horn of unidentified animal, decorated
Decorated horn of an unidentified animal.

This Tibetan magical horn was formerly employed during rituals of subjugation and exorcism.
This implement is usually made from a hollow animal horn, often of a yak or a bull. It was filled with various substances and sealed. The ancient horn worn by handling is decorated at the point with maker. The symbols include in addition to a horned Garuda, four snakes, and one frog, etc., the "collection of eight auspicious objects" (atsamangala) comprising cakra, chattra, dhvaja, kalasa, matsyayugma, sankha, and srivatsa. These are interpreted in many different ways in Hindu, Jaina and Buddhist traditions.

Essen, Gerd-Wolfgang and Thingo, Tsering Tashi, 1990. Die Götter des Himalaya - Buddhistische Kunst Tibets. München: Prestel-Verlag. Compare